To put it in layman's terms, renal artery stenosis is basically when one or more arteries that are responsible for carrying blood to your kidneys or, in short, renal arteries become tapered. This sudden onset of narrowing of the renal arteries results in the prevention of adequate oxygen supply to your kidneys that has to happen through the oxygen-rich blood.
As the human kidneys derive their functionality through adequate blood supply and oxygen to continue filtering out the waste and excess fluids, renal artery stenosis becomes a life-threatening hurdle for the kidney in doing so. It may cause your kidney tissues to be damaged and increase the blood pressure throughout your body.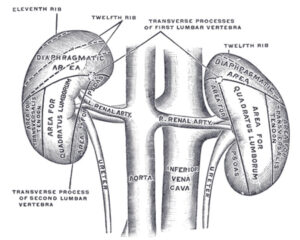 Common Renal Artery Stenosis Symptoms
Renal artery stenosis is usually extremely sudden, and therefore, accounting for symptoms before time cannot do much to stop it from happening. However, the following are the most commonly occurring symptoms of sudden onset of renal artery stenosis. It is important to note here that as the condition worsens, the situation can become life-threatening.
Elevated protein markers in the urine
Worsening HBP levels
Uncontrollable HBP
Kidney function worsens with time
Fluid retention
Swelling of the body tissues
Sudden and severe heart failure
When Should You Seek Medical Advice?
Many people might not be entirely aware of the sudden onset of renal artery stenosis. That's why keeping a regular check on your bodily functions is highly recommended. Especially if you already have an underlying condition such as high cholesterol or diabetes, please ensure that all your bodily functions are performing at optimum levels.
Moreover, people with uncontrollable HBP should never neglect their overall renal and vascular health. So in case you are around Hillandale, Snellville, or Conyers, Georgia, book your appointment with Milner Vein & Vascular. Our vein clinic is specialized yet cost-efficient, so you don't hesitate to prioritize your vein and vascular health.
Contact us today to get started!
SOURCE: Mayo Clinic