If you're in need of a dialysis access management treatment, you're likely suffering from a kidney disease, which makes it difficult for your blood to get cleaned naturally. If your kidneys fail, you must use an external dialysis machine to flush out any toxins and fluids in your blood, restoring your body's functioning to normal. In today's age, with modern medicine solutions, you can easily get the best dialysis access treatment that offers the quickest times, allowing your blood to get cleaned through a dialysis machine to improve your health.
Let's explore more about the symptoms of dialysis access management treatment.
The Importance of Dialysis Access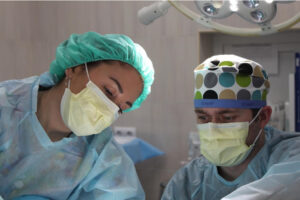 This treatment is very important for the reasons discussed above and makes it possible for the device to utilize a healthy stream of blood flow for flushing out all toxins and excess fluids. Since the device requires little to no maintenance, it can be used conveniently at home while improving the symptoms of your kidney disease and positively impacting your mental health since the treatment is fairly simple and not time-consuming. You may wish to reach out to your doctor or visit a vein treatment center in your area to get a diagnosis, helping them determine the best treatment plan for your particular needs.
Unless a radiologist examines your veins, you do not know the severity of your condition, making it important for you to choose the right dialysis access solution based on your diagnosis.
Dialysis Access Solutions
There are four main methods of dialysis access that can improve your symptoms related to kidney disease, and your doctor will choose the one that's most applicable for you after evaluating your veins' condition. You might choose to go down the central venous access catheter route or consider an AV fistula or AV graft. Some people are advised to try the PD catheter, which works equally as well as the other options for providing dialysis access solutions.
What Can You Expect from Dialysis Access Management Treatment?
You might need to go through additional procedures, such as a fistulogram, angioplasty, stent placement, thrombolysis, and thrombectomy, depending on your vein doctor's evaluation. Your doctor will take a physical exam and inquire about your medical history before creating the right treatment plan for you and may advise you to consider other procedures for optimal treatment results.
Milner Vein & Vascular offers extensive medical services and treatment plans after diagnosing your condition through comprehensive testing procedures designed to narrow down your vein's conditions. You may want to book an appointment with one of their doctors, who are available 24/7, making it possible for you to receive an expert opinion on the matter. Even if you're seeing another doctor, you can still visit their new location in Snellville, so you can have some peace of mind and get a second opinion on your kidney-related condition.
Final Verdict
Dialysis access management treatment is fairly straightforward and can make your life much easier since you can reduce your treatment times by choosing the best solution and referring to expert doctors in your location to learn more about your condition. Although it is not easy to live with kidney-related diseases, you will find that modern-day medical solutions have restored a sense of normalcy in the lives of patients suffering from chronic conditions of ill health.